Achieving Net Zero Carbon Lifecycle
While Vancouver has taken positive steps on sustainability in recent years, the city's goal of carbon neutrality by 2050 is far too slow of a response to the climate crisis.
Broadway & Commercial will be certified as net zero carbon across its full lifecycle. It will do so by minimizing embodied and operational carbon through innovative design and construction methodologies, and a district energy system powered by clean electricity from BC Hydro. High-quality, verifiable credits will be purchased to offset any residual carbon emitted through the construction and operation of the buildings. From an emissions perspective — it will be like Broadway & Commercial was never constructed.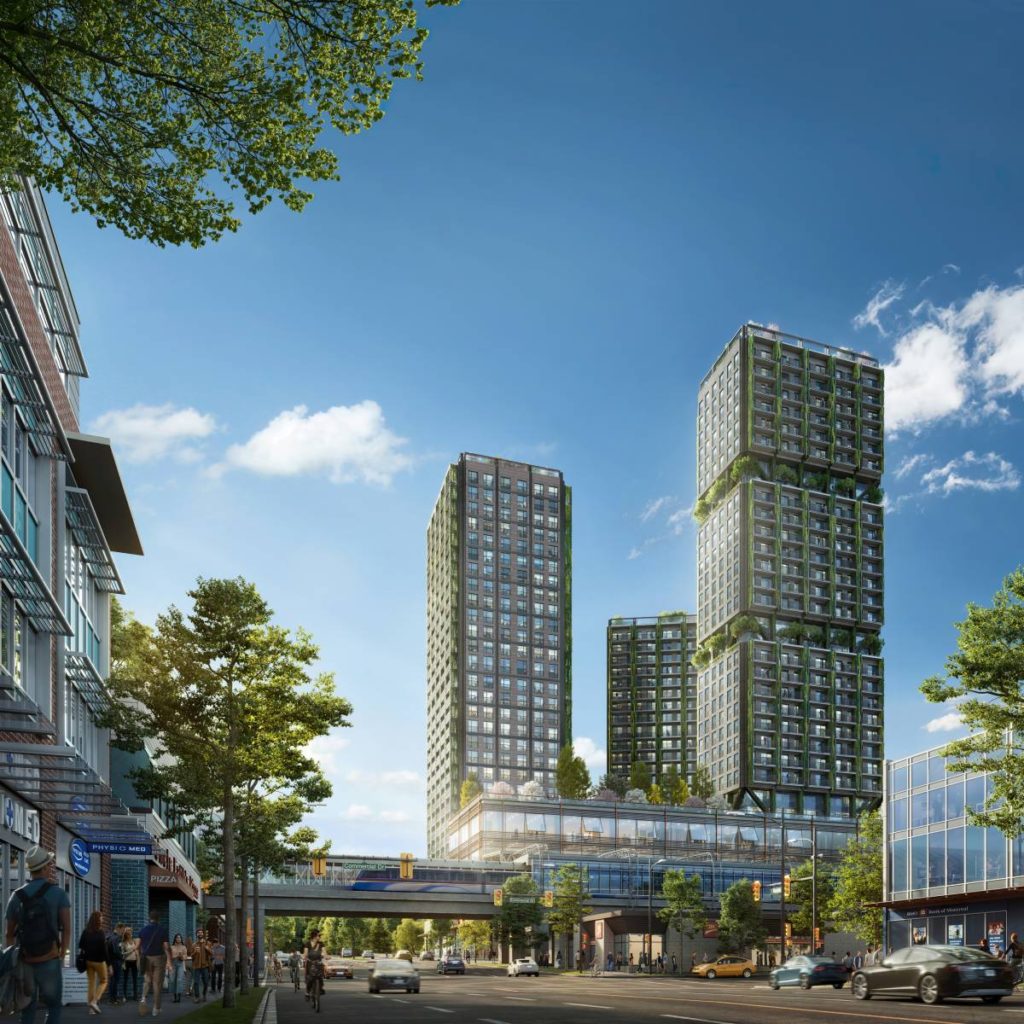 High-performance building envelope including triple pane glazing

25% reduction in embodied carbon through use of low impact concrete

Exceptional biodiversity including re-wilding and urban agriculture

Tonnes of carbon avoided over
the project lifecycle

Equivalent to planting 88,000 acres of trees or 88 Stanley Parks

Building code targets 70kg CO2e/MWh, we're targeting under 10kg CO2e/MWh
Creative Energy Central Plant
A central plant in the parkade will provide low carbon heating and cooling to the development, with natural gas used only during the coldest days of the year. The system will take advantage of complementary thermal loads across the development, with excess energy recovered from cooling commercial space and the Safeway used to heat residential units. The plant will have capacity to expand and provide low carbon, cost effective district energy to other developments in the area.
On Thermal Tanks
As a celebration of the sustainable low carbon ambitions of the project, the Thermal Tank Terrace is new type of interactive landscaped space that engages with the "thermal energy" storage. These large tanks, containing 1500m3 of water, will help balance the project's overall thermal energy needs throughout the year.